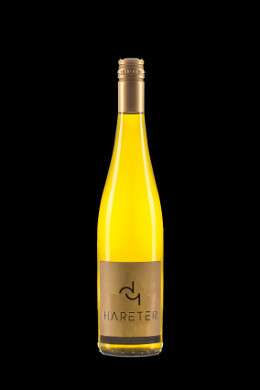 Characteristics
The vines of the Weißburgunder have high requirements in terms of soil and location. It's not always easy to fulfil their "needs", so looking after these stocks often present a small challenge.
The Weißburgunder impresses the nose with delicate aromas of peach, pear and yellow plum. Its elegant acidity and fruity flavour round off the overall picture of the wine perfectly.
2018 Gold Burgenländische Landesprämierung
2017 A la Carte 90 Punkte
Gold Burgenländische Landesprämierung

Alc.: 12,5%
Maturation: dry
Optimum serving temperature: 10-12°C
Dining Recommendations
A glass of Weißburgunder tastes especially good in combination with light dishes. Salad asparagus, and seafood harmonies perfectly with the subtle lemon aroma. A mature Weißburgunder can also be successfully paired with lamb and wild game.