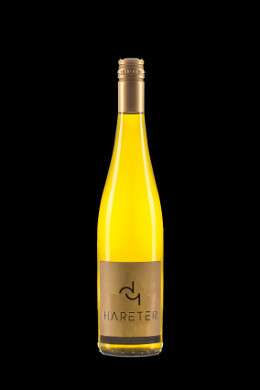 Characteristics
The Pinot Gris is very demanding on the environment in which it grows. It is certainly the diva amongst the wines. The grapes are very thin-skinned and must be treated with the utmost care and handled carefully to avoid letting any of the juice escape. This grape does not do well with excessive temperature fluctuations and even the soil must be perfect for the stock. All in all, it is difficult to satisfy the Pinot Gris. However, all these efforts pay off immediately, as soon as you if try the first sip of this delicious wine.
The wine is characterized by its greenish yellow colour, offset with golden reflections. In terms of taste, this is a rather powerful wine with a gentle hint of honey.
2017 A la Carte 90 Punkte
Alc.: 10,5%
Maturation: sweet
Optimum serving temperature: 9-12°C
Dining Recommendations
The Pinot Gris pairs superbly with wild game, veal, and pâtés. This wine is also a good companion on a picnic.
Here is our recipe tip: a few Cracker, a homemade spread, two glasses and a bottle of wine and then off you go with your bikes to Neusiedler See!