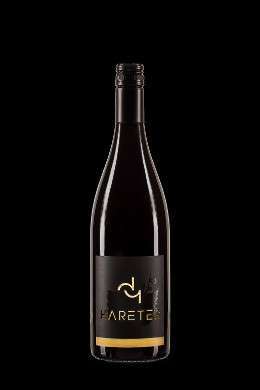 Characteristics
The Blaufränkisch is a very versatile variety. As a young wine it is very fruity and light, and as a more matured wine, it has an intense red colour, and is strong and full of character.
The nose is delighted by the aroma of black cherries, wild berries and orange zest, accompanied by the aroma of fine herbs and roasted scent. Once in the glass, the colours of dark fireplace red reveal purple hues.
 
2018 A la Carte – 90 Punkte
2017 Vinum – 15  Punkte
Alc.: 13,0%
Maturation: dry
Optimum serving temperature: 14-16°C
Dining Recommendations
One, two or three glass of Blaufränkisch can be excellently coupled with game dishes, grilled meats and herb flavored vegetable dishes of all kinds. A choice selection of various cheeses also harmonizes perfectly with this wine.