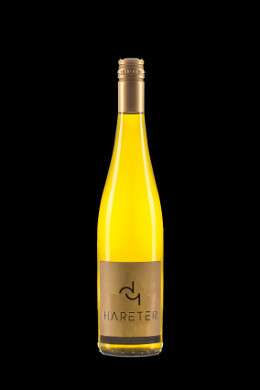 Characteristics
With good water and nutrition conditions, the Welschriesling is a very fertile sortiment. It is used in various different ways. For example, Welschriesling is useful in the production of sparkling wine, as well as Trockenbeerenauslese (a sweet wine) as well as house wines.
The 2019 Welschriesling captivates the wine lover with its fruity aroma of apples and mandarins. Its light, yellowish-green color harmonies perfectly with its liveliness.
 
2017 A la Carte 90 Punkte
Alc.: 12,5%
Maturation: trocken
Optimal serving temperature: 10-12°C
Dining Recommendations
Welschriesling is suitable for pairing with both cold and warm entrees. However, it is also a good accompaniment to summer salad and light fish dishes.